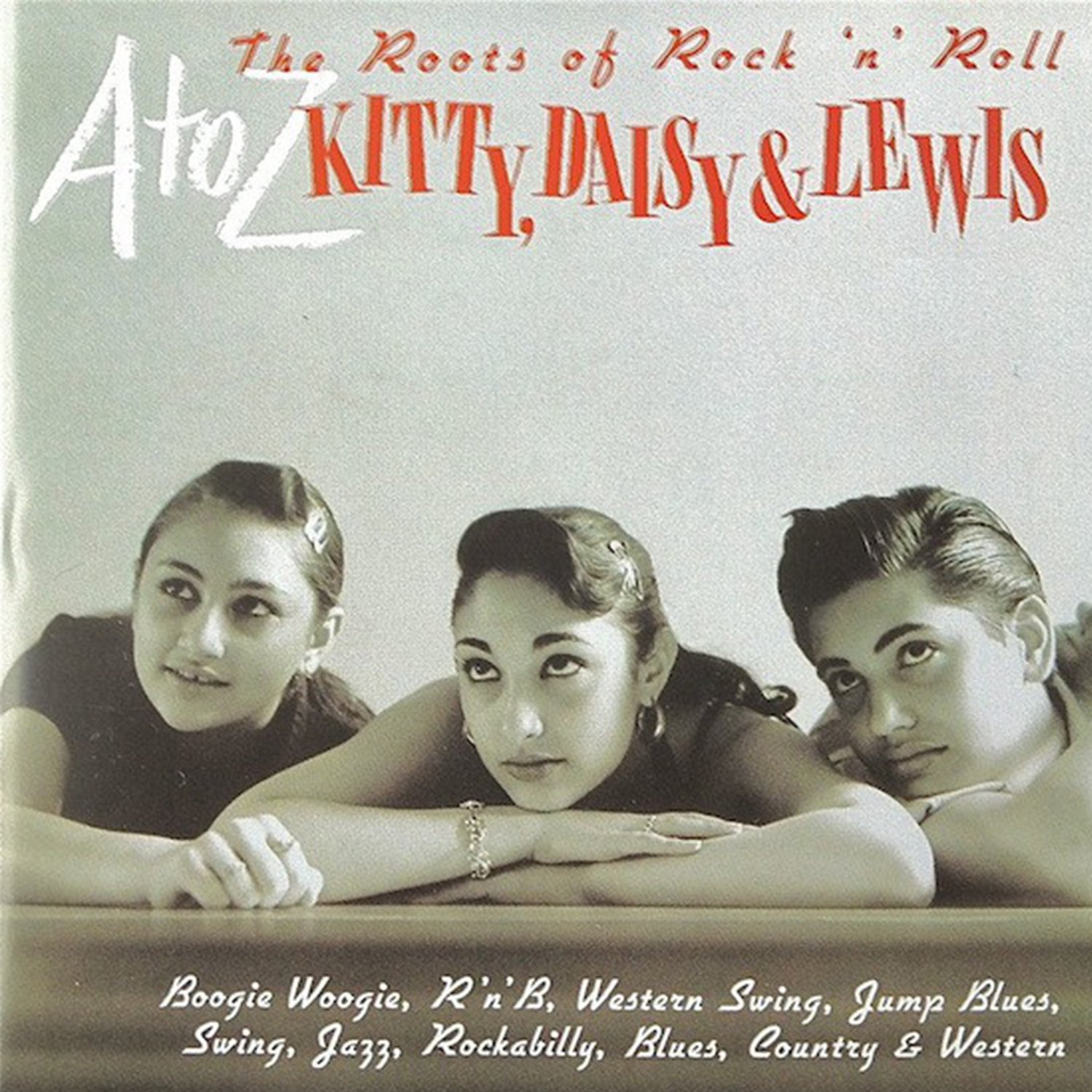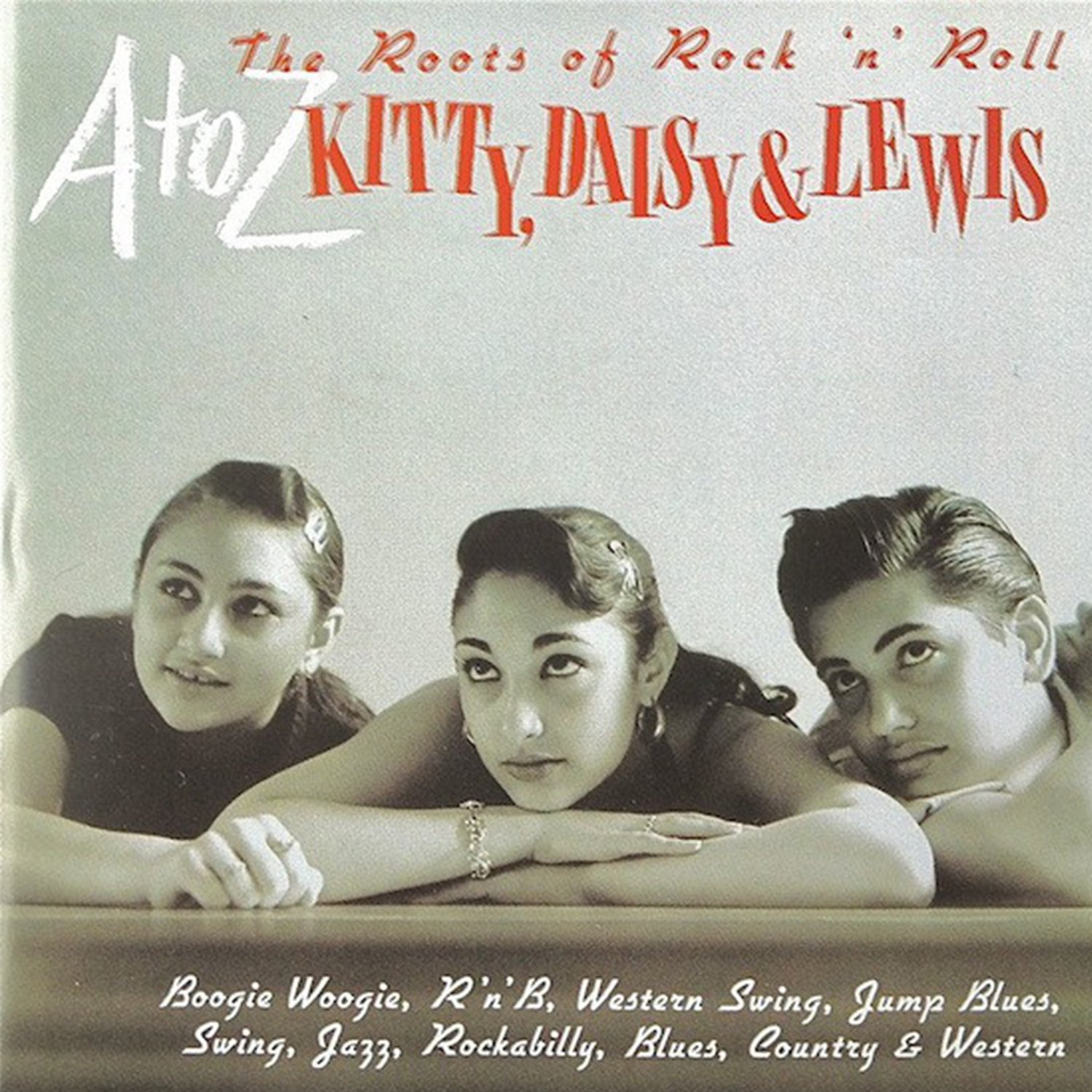 Kitty, Daisy and Lewis - A to Z of Kitty, Daisy & Lewis
£10.00 / Sold Out
Guardian Guide 'Albums of the Year 2007' – 5/5
The 4th instalment in our A to Z compilation series sees the teenage Rockabilly siblings pull together their selection of gems from the 1950s and earlier – The Roots of Rock'n'Roll.
"Some of our earliest memories are of making lots of noise on piano, guitar, banjo, ukulele, drums and harmonica. The music that came close to the energy and fire of our jam sessions was the music of the 40's and 50's. Whether it was Jump Blues, Swing, R'n'B or Rockabilly, all the music had one thing in common, it rocked. The musicians sounded like they were having fun. The lyrics are amusing and interesting. The rhythm has a bounce that makes you want to move.
The sounds of these recordings are raw and honest and this helps to capture the energy – no fixing it in the mix and in many cases no mixing at all. Of course there is some great music in later decades, but this is an A-Z compilation from the 50's and earlier to reflect the music we play live.
We spent many long days sifting through our ipods, records and vintage 78s to pull together the gems you see and hear before you. This compilation is scratching the surface, however, of the vast amount of musical influences that shaped modern music.
So turn up the volume and like the man says, "EVERYBODY ROCK!"
Kitty, Daisy & Lewis
Disc 1: A to M
1. Albert Ammons - Boogie Woogie Stomp
2. Rufus Thomas - Bear Cat
3. Spade Cooley And His Orchestra - Oklahoma Stomp
4. Floyd Dixon - Hey Bartender
5. Eddie Hill - The Hot Guitar
6. The Flamingos - Jump Children
7. Little Junior's Blue Flames - Feelin' Good
8. Oscar McLollie & The Honey Jumpers - Hey Lolly Lolly
9. Swallows - It Ain't The Meat
10. Louis Jordan And His Tympany Five - School Days
11. Sid King & The Five Strings - Sag Drag & Fall
12. Pete "Guitar" Lewis- Louisiana Hop
13. Miller-Olsen Combo - Twist All Wrong
Disc 2: N To Z
1. Willie Nix - Baker Shop Boogie
2. Kitty, Daisy & Lewis - Ooo Wee
3. Earl Hines And His Orchestra - Piano Man
4. Andy Starr - Dig Them Squeaky Shoes
5. Louis Jordan - Run Joe
6. Tex Williams & His Western Caravan - Smoke! Smoke! Smoke! (That Cigarette)
7. Blanche Thomas - You Ain't So Such A Much
8. Unknown Artist - Grandma's Rockin'
9. The Platters - Voo-Vee-Ah-Bee
10. The Western Melody Makers - Who Put The Turtle In Myrtle's Girdle
11. Johnny Carroll - Hot Rock
12. Roy Brown - Rock-A-Bye-Baby
13. Bob Zurke - Honky Tonk Train Blues