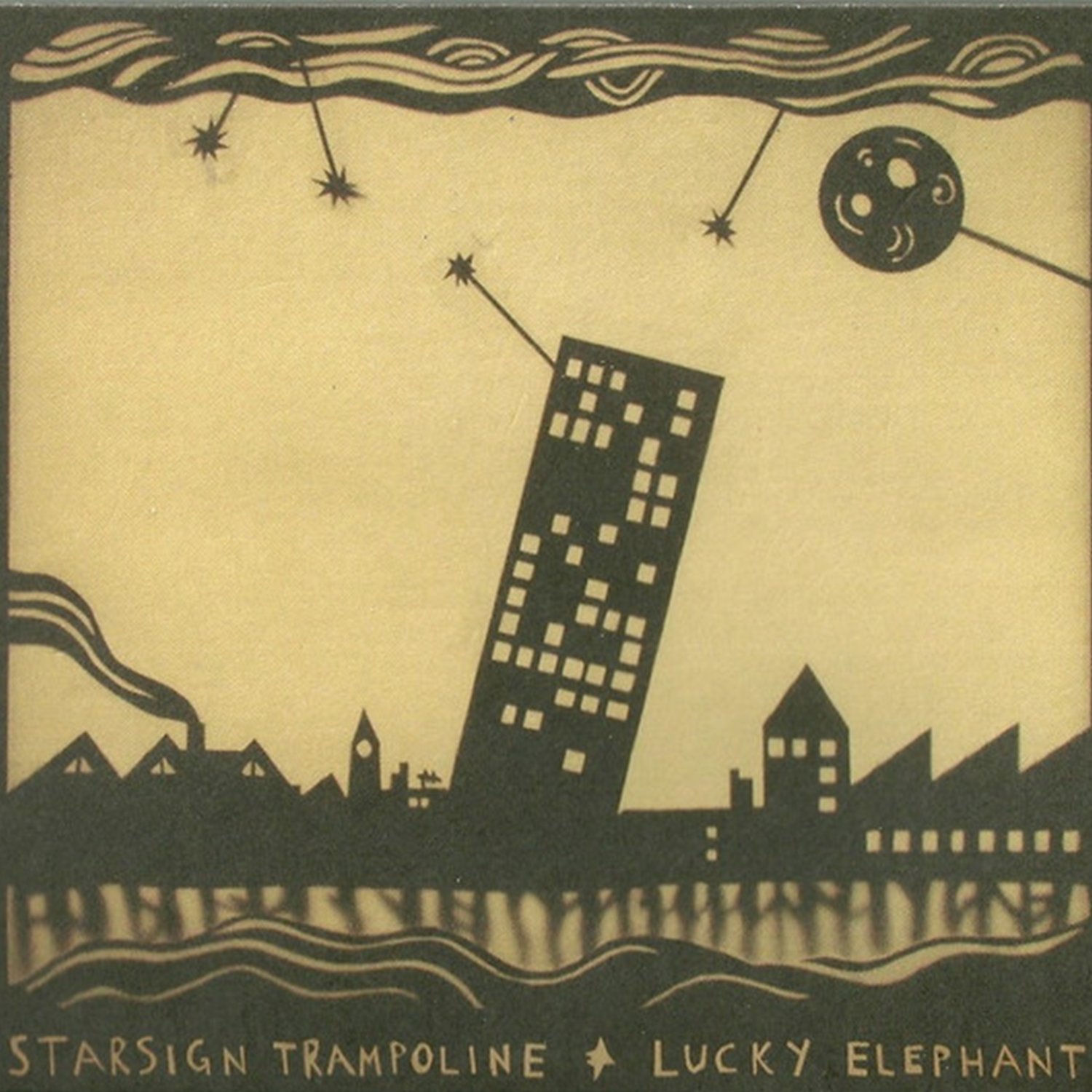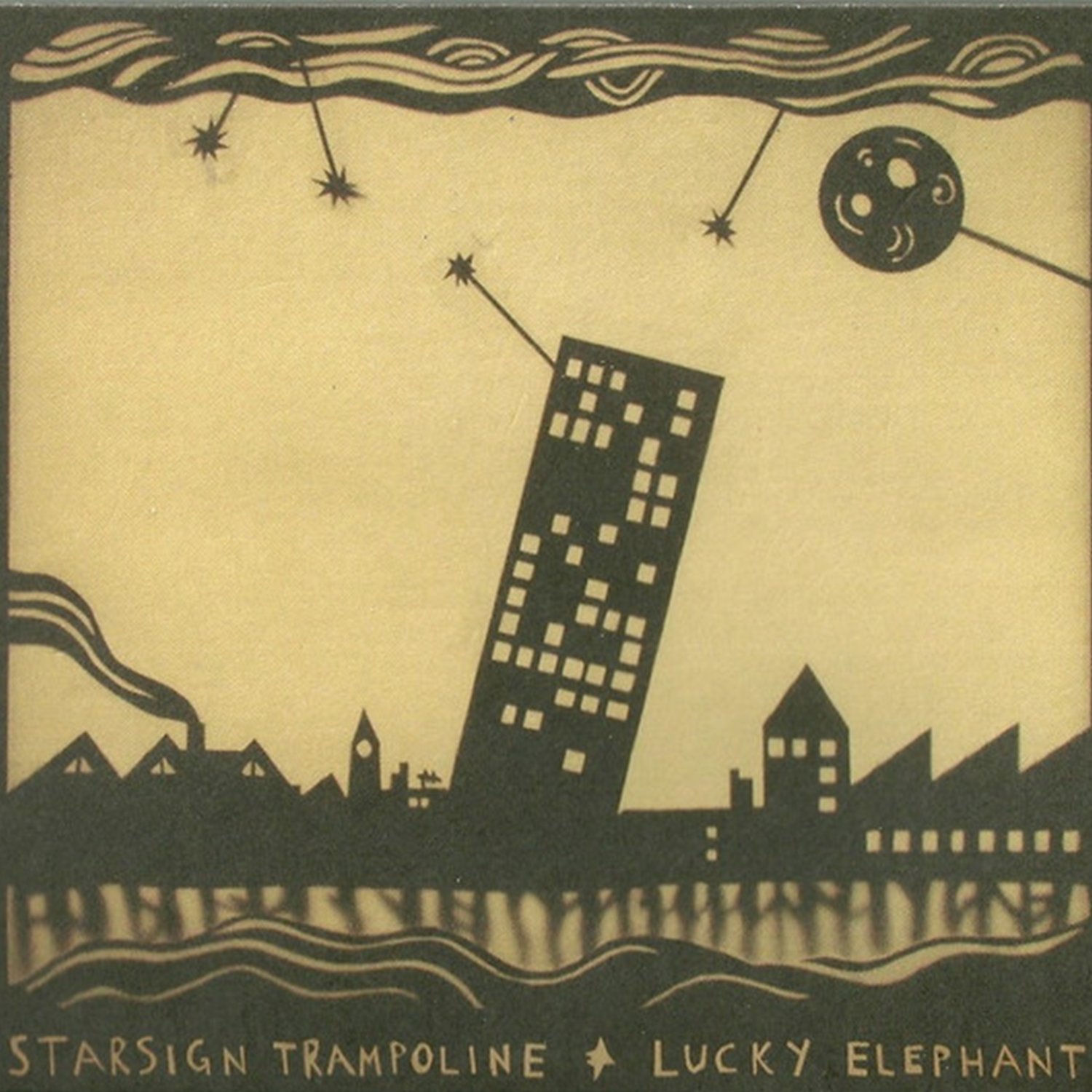 Lucky Elephant- Star SIgn Trampoline
£9.99
Release date: 19.07.09
"Perfect summer festival fare" - Q Mag
"Sun-kissed bitter sweetness" - Uncut
"A lovely, slightly off-kilter sense of melody" - Sunday Times Culture
"A celestial debut, brooding with integrity and creativity" - 8/10 NME
"Not to be missed" - M8
Recorded from start to finish on 2" analogue tape, Lucky Elephant's debut albumStarsign Trampoline is a lovingly produced and naturally resonant debut. Out now on CD (in a beautifully packaged digipak with an 8 page booklet) and download.
While the organic melodies and warm vintage instrumentation of Lucky Elephant might echo fellow Isle of Wight ex-pats The Bees, it is the cultural struggles and urban melancholia within that truly defines Lucky Elephant. Amidst the burr of sun blasted echo tapes, Wurlitzer, and Harmonium, French vocalist Manu plays with images of a rural idyll juxtaposed with the reality of a metropolitan home.
"The vision has always been about urban living, fast living, modern living and the ticking struggle it creates…" explains Manu, "but beneath all that, it feels a lot more about how we want to live our lives Vs how we have been biologically programmed to live them."
The eponymous opening track is a sublime ray of musical sunshine, skipping along on its organ hook – sounding for all the world like the theme of a forgotten children's TV show – an early indication of Lucky Elephant's ear for a tune. Charming, intricate melodies run beneath the surreal plasticine storytelling ofReverend Tilsley & His Magic Lantern and the sparkling guitar line of Edgar, the album's lead single and a guaranteed highlight of this summer's two Bestivals.
Elsewhere, there is the reverby clatter of Modern Life and the pastoral Call It The End (The Beginning) as Manu strikes upon poignant issues of urban living and the call of the wild. And amid Lucky Elephant's jaunty hooks and rhythms stands the epic The Pier, an ode to Manu's seaside upbringing in France, and the coming commercial tide.
Emmanuel 'Manu' Labescat - Vocals / melodica
Sam Johnson - Guitar / Wurlitzer / Piano
Paul Burnley - synth bass / harmonium
Laurence Clack - drums
1. Lucky Elephant
2. Edgar
3. Red Ties Vs The Bees
4. The Pier
5. Modern Life
6. The Rvd Tisley And His Magic Lantern
7. Burn Down The Acres
8. Call It The End (The Beginning)
9. When You Fall To Earth
10. Neptune
11. Timebomb